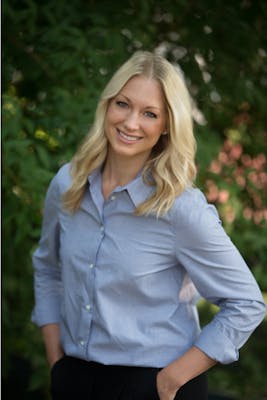 Growing up in a prominent real estate family in Greater Vancouver was an asset to Lisa but her power to negotiate the best price, to anticipate her clients' needs before they do, and to make sense of our often-challenging market came from hard-earned experience.
Lisa gets rave reviews from her clients. Her evaluations are bang on, and she is an effective communicator, but what we hear again and again is just how easy she makes the process, whether Buying or Selling.
A former competitive rider, Lisa volunteers her time each week in a therapeutic riding program for children, with a dream to once again own her own horse. She lives in Richmond with her partner, Eric and mini aussie, Baylor.
Help us welcome Lisa!